Age & Source Verification
We provide Cattle Age and source verification through Tri-Merit, so you and your customers can be assured of veracity and regulatory compliance.  
Brucellosis, commonly called "Bangs", is an infectious and contagious disease that is communicable through the herd. It primarily affects cattle, but can also be an issue for sheep, swine, and horses.
We provide safe and effective vaccinations against Brucellosis for your herd. Prevention is always the recommended course of action. 
Ensure the health of your inoculated cows and their developing calves. We are available to dispatch a CRI team member to your location to provide on-site ultrasounds for your herd.
We also sell ultrasound equipment if your team is equipped to perform them in-house.
Bull Breeding Soundness Exam
We perform breeding soundness exams, including semen analysis, to determine which bull is the best candidate for producing high-grade offspring among your herd.
Reporting available in hard copy & electronic distribution. 
Freeze branding has become a popular method for marking cattle due the method causing less stress and discomfort for on animal, being nearly painless. 
It is considered highly humane, and is as effective for permanent marking as traditional heat branding. Please contact us for rates.
We have a facility for cattle processing, and are compliant with federal regulations and best practices. 
If you would like us to process your cattle, your team will be responsible for getting them to our site, and we will take care of the rest. Processing rates are variable based on seasonality and order size. Please contact us for current rates. 
Custom Vaccine Development & Supply
If you are having a unique or uncommon pathogenic issue among your herd, or you need vaccinations formulated for local strains of pathogens, we can help. 
Our immunologist can create custom formulations and dosing regiments for your operation. Pricing is entirely custom, please contact us for a quote based on your needs. 
Through scientifically tried and true processes, we are able to synchronize the breeding windows of your cows so that the herd stays more homogenous in age. 
We can formulate a hormonal regiment for your herd in order to achieve this time and effort saving regulatory effect. Please contact us for more details. 
Let us help you raise your herd on schedule with our full line of cattle artificial insemination supplies. We carry everything you need to get the job done right!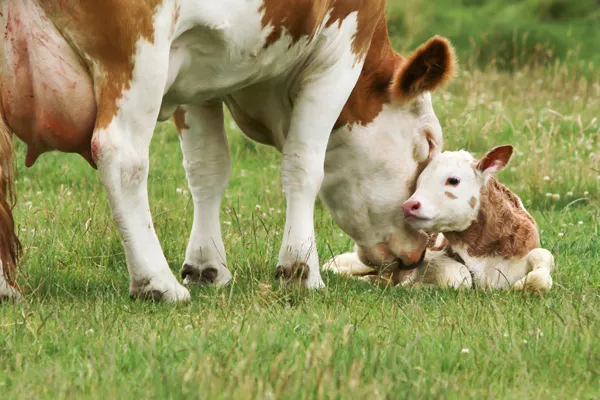 We provide services like his individual diagnostics and treatment as well as herd health, nutrient testing, and production medicine.
We'll come to you and do it on-site. Contact us for more info.
When cattle get sick and perish, it's important to understand the causes and circumstances surrounding the death in order to prevent it.  
We offer necropsy services for all ages of cattle, as well as other livestock. 
Pelvic Measure/Repro Tract Exam
Experts tend to agree that a calf's birth weight is the most significant variable affecting calving difficulty, but evidence shows that the dimensions of the heifer's pelvis are an additional and important metric to take into consideration. 
Our team can provide measurements, as well as projections for potential birthing difficulty for your cows. 
We can help you track the data you need to make informed decisions to keep your animals healthy and productive.
We can help you measure things like herd health, net margins, & herd inventory. Call today for more information. 
Keeping track of your animals can be difficult, so stop by today and browse our selection of ID visual and EID ear tags. 
Our knowledgeable staff is here to answer any questions you might have and can help find the right product for your needs.  
CRI was founded on consulting and animal health services. Our propriety RANCHER consulting system has been delivery results for decades. Contact us to learn more about our process. 
Calving Supplies
Checklist